Advertising agency KidGlov's podcast hosts Brenda Mainwaring of the Iowa West Foundation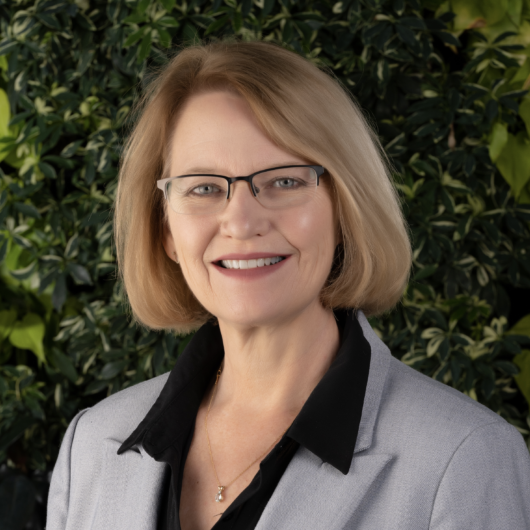 KidGlov, a full-service boutique, advertising, branding, and content marketing agency based in Lincoln and Omaha, Neb., recently hosted Brenda Mainwaring, President and CEO of the Iowa West Foundation, on her podcast , Agency for Change. The episode explored how the Iowa West Foundation works to strengthen communities in Council Bluffs, Pottawattamie County, and Southwestern Iowa.
"Improving quality of life is at the heart of the work of the Iowa West Foundation," said Lisa Bowen, vice president and general manager of KidGlov. "The breadth of their reach is incredible, and it was inspiring to have Brenda share her insights on the Agency for Change podcast."
Iowa West Foundation strives to create a community where families choose to live and businesses choose to locate because of its high quality of life and standard of living. They improve the lives of people in western Iowa, including the city of Council Bluffs and communities in Pottawattamie County and southwestern Iowa. The organization supports a variety of programs and services ranging from preschool programs to mental health, community Wi-Fi programs, family activities, economic development, workforce development programs, community projects, community art, libraries and more.
Mainwaring hails from Council Bluffs and has decades of experience building communities. At Union Pacific Railroad, Mainwaring managed the group's role as supplier to the 2002 Olympics and led the development of the Union Pacific Railroad Museum and Kenefick Park in Lauritzen Gardens. During the podcast episode, Mainwaring discusses the meaning of community and how the Iowa West Foundation incorporates the wants, needs, and voices of citizens into its planning.
"We want you to think about community building beyond potholes," Mainwaring said. "We bring families together and ask them, 'What does the community need to be even bigger than it is?' Iowa West's vision is to support a community where families want to live, and that vision can only truly be achieved when we all work together for the common good.
The full Agency for Change episode is available on the KidGlov website or wherever podcasts are available.
To learn more about the Iowa West Foundation, visit them online at https://www.iowawestfoundation.org/.
Marketing and advertising agency KidGlov's Agency for Change podcast features stories of people creating positive change in the world. From large corporations and nonprofits to small advocacy groups and individual changemakers, the program explores what inspires these changemakers, the work they do, and how they share their message.
"The Agency for Change Podcast was born from the incredible stories of community members who inspire the work we do at KidGlov. We are thrilled to be able to continue sharing those stories with others through this podcast," Bowen said.
The ad agency's podcast releases new episodes every week. Listeners can listen to the show on major podcast platforms like Apple Podcasts, Spotify, Pandora, iHeartRadio or on the KidGlov website.
KidGlov is a full-service boutique, advertising, branding, and content marketing agency, as well as a certified B Corp, with offices in Omaha and Lincoln, Neb., that specializes in marketing nonprofit, healthcare marketing, financial marketing, social impact marketing, and goal-oriented businesses. He has been named one of Lincoln's Best Places to Work and has won several accolades for his work, including awards from the American Marketing Association and the American Advertising Federation. Learn more about KidGlov on their website or by visiting their Omaha offices at 2120 S. 72nd Street, Ste 640, Omaha, Neb. 68124, and in Lincoln at 1230 W. Street, Ste 111, Lincoln, Neb. 68508.
Media Contact

Company Name
KidGlov
Contact Name
Lyne Wineman
Call
402-509-5196
Address
2120 S 72nd Street, Suite 640
Town
Omaha
State
NOT
Postal code
68124
Country
United States
Website
https://kidglov.com/connect/