Audio Network – Music Consultant, Advertising (UK)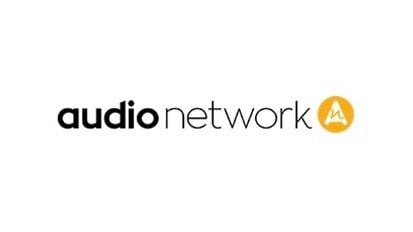 REFERENCE: S34
REPORTS TO: Advertising Manager
DATE: August 2022
AUDIO NETWORK IS A GLOBAL MUSIC COMPANY CREATING HIGH-QUALITY ORIGINAL MUSIC FOR TV, FILM AND ADVERTISING AND FOR USER-GENERATED CONTENT ON DIGITAL AND SOCIAL PLATFORMS.
WITH A LIST OF OVER 1,000 ARTISTS AND A CATALOG OF OVER 200,000 TRACKS IN EVERY CONCEPTABLE GENRE, WE HELP OUR CLIENTS FIND THE PERFECT TRACK TO TELL THEIR STORY.
---
WHO ARE WE LOOKING FOR?
You will be part of the Audio Network family, but more specifically a UK sales team. A group of music geeks (artists, DJs, producers, etc.) the team is pretty progressive in their approach to what we do, and we all care about each other. Based in our stunning Hatton Garden office in London and a hybrid working model. You will also spend your time in between here, visiting clients as well as various overseas trips.
---
THE ROLE
As a Music Consultant, you will attend and contribute to weekly and monthly team meetings, providing insight and advice on how working hours are spent
You will bring with you a deep understanding of advertising and its community in the UK
Understanding how music helps tell stories and support brand messaging is essential. As a creative thinker, you will also be able to grasp data and use it to guide you in your work.
You'll build new relationships with independent agency and network producers and creatives, making sure they know where to go when they want brilliant service and phenomenal music.
You'll get to know the catalog, artists, producers, and composers we work with so you can deliver the right track to the advertising community every time. You'll let our music team know of any gaps in the catalog, as well as any hot spots! If you spot a creative opportunity, whether in terms of a license or a marketing idea, you will have the initiative to jump on it and give it wings.
---
SPECIAL SKILLS
A minimum of 3 years of experience in a sync position in a music company, you must know music, like advertising content and know your brands. Music moves you, you understand how and why it moves others, and you know how to find music for and communicate music to customers
A solid customer experience is something you will have bags of
Presenting and networking are second nature to you; you know many people in the company
You have existing relationships with clients in the advertising industry that you can call on
You are confident, can create compelling presentations and communicate your ideas articulately
This summarizes the main key responsibilities of your role, but there may be other reasonable requests made and other responsibilities included from time to time.
Please include a cover letter with your application explaining what you can offer for the position.
---
COMPENSATION PACKAGE
Competitive salary
Discretionary bonus
Private health
Pension
---
BE YOUR ORIGINAL SELF
OUR COMMITMENT TO DIVERSITY, EQUITY AND INCLUSION
At Audio Network, we celebrate originality – it's a key part of our business. We sincerely believe that to create the highest quality experience, for everyone, we need diverse teams, telling diverse stories. We are committed to building these teams and always strive to ensure that everyone is empowered to bring their full and unique selves to work every day. Each Audio Networker is unique, but they are all treated the same: with dignity, respect, compassion and equality.
We are committed to making all employment decisions without regard to race, color, religion, sex, sexual orientation, gender identity or expression, national origin, age, marital status or any other legally protected status. If you are contacted for a job offer, please let us know of any accommodations needed to ensure you have access to a fair and equitable process.
---
Are you ready to be part of our success story?
Audio Network provides the highest quality original music for broadcasters, brands, creators and music fans, along with simple and transparent licensing that allows creators to use music across multiple platforms, anywhere, to still.
Founded in 2001 by music entrepreneurs Andrew Sunnucks and Robert Hurst, we're an inclusive global music company, with some of the most talented people in the entertainment industry on our team and working alongside us as partners.
Working with a catalog of over 1,000 artists, composers and producers and over 200,000 wholly owned titles, our growing team of over 170 music professionals, across 15 locations worldwide, are dedicated to bringing you music unbelievable.