Brooks Running Company appoints Huge as new official advertising agency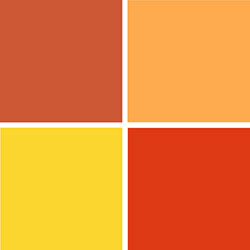 Brooks Running Company, today announced that it has chosen Huge as its Creative Agency of Reference (AOR), after competitive review. Effective immediately, Huge will act as an integrated AOR responsible for marketing, creative, branding, positioning and digital marketing, as well as global activations.
"We are thrilled to partner with Huge as they are a creative powerhouse that immediately captured the Run Happy spirit of Brooks," said Brooks Chief Marketing Officer Melanie Allen. "In partnership with Huge, we look forward to bringing runners exciting new initiatives that will inspire them to put on their shoes and run."
Jason Musante, Global Creative Director at Huge, said: "Brooks is at an incredible inflection point: new designs, new people, new global ambition, and we're equally ambitious to share their story and their authentic brand with the world only Huge box."
The account will be run out of the agency's office in Dumbo with initial work expected to begin in November 2019.
About Brooks Running Company: Brooks Running Company sells its performance shoes, apparel, sports bras and accessories in more than 50 countries around the world. Brooks' goal is to inspire everyone to run and be active by creating innovative gear designed to help runners run longer, farther and faster. This goal is supported by Brooks' Run Happy philosophy, a quest to celebrate and champion the sport of running and all runners around the world. Founded in 1914, Brooks is a subsidiary of Berkshire Hathaway Inc. and is headquartered in Seattle. Visit brooksrunning.com for more information or follow them on Twitter (@brooksrunning) and Facebook facebook.com/brooksrunning.
About Huge: Huge is a global experience agency that provides marketing and digital transformation services to the world's largest companies and best-known brands. Based in Brooklyn, NY, Huge has more than 1,400 employees working in 12 offices in North America, Europe, Asia and Latin America. The agency is part of the Interpublic group of companies. For more information, visit www.biginc.com.