Garanti BBVA advertising campaigns, among the best on YouTube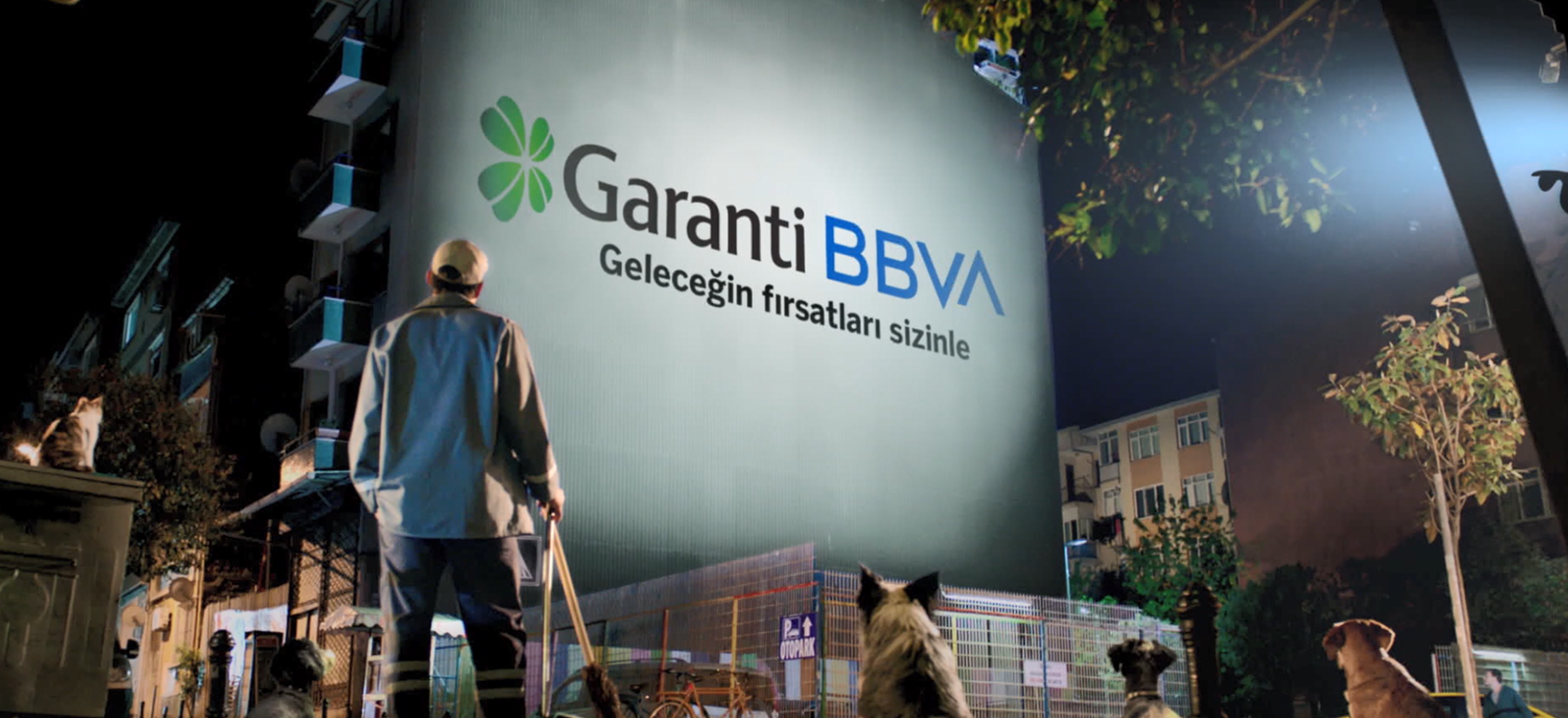 Garanti BBVA's "Opportunities of the Future Are With You" campaign debuted at the top of the list in June when it first aired, and ranks third in the overall 2019 year-end list. The clip offers clues to help viewers understand the ideas that inspired Garanti rebranding with the adoption of the BBVA prefix, using an effective narrative style. He highlights the strength resulting from the merger of Turkey's leading technology bank with the world's leading technology bank.
Guaranteed BBVA focuses on develop innovative and unique marketing and advertising activities. This is why the bank is exploring new ways to develop content capable of both bringing value and capturing the imagination of potential viewers.
Aware both of the importance of exploring timeless and innovative advertising formats to build loyalty, and of the totally different motivations that encourage Youtube viewers to watch a video, Garanti BBVA also takes into account the characteristics of the platform and its users to create its content.
","location":"bottom","categoria_onetrust":"C0002″},{"script":"Google Tag Manager – 1/2″,"codigo":"rnrnrn","location":"head","categoria_onetrust":"C0002″},{"script":"Google Tag Manager – 2/2″,"codigo":"rnrn","location":"body","categoria_onetrust":"C0002″},{"script":"AddThis","codigo":"rnrn rn ","location" :"bottom","categoria_onetrust":"C0004″},{"script":"pixelES","codigo":"","location":"head","categoria_onetrust":"C0004″},{"script ":"pixelCO","codigo":"rnrnrnrnrnrnrnrnrnrnrnrnrn rn rn","location":"head","categoria_onetrust":"C0004″},{"script":"pixelPE","codigo":" rn rnrnrnrnrnrnrnrnrnrn rn rnrn","location":"head","categoria_onetrust":"C0004″},{"script":"pixelAR","codigo":"rnrnrnrnrnrnrnrnrnrn rn ","location":"head","categoria_onetrust":"C0004″},{"script":"pixelMX","codigo":"","location":"head" ,"categoria_onetrust":"C0004″},{"script":"pixelFacebookGlobal","codigo":"rnrnrnrn","location":"head","categoria_onetrust":"C0004″}]; /* ]]> */